AS A GUEST
Podcasts - Blogs - Interviews - More
Click the images to hear the shows.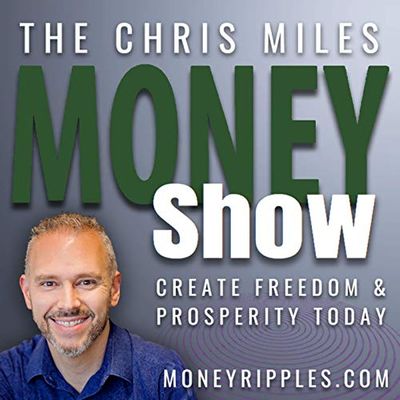 The #1 Investment Financial Advisors Won't Recommend with Samson Jagoras
What financial advisors aren't teaching?
Is real estate the best investment option?
In this episode, our guest Samson Jagoras speaks about why financial advisors won't pitch you about alternative assets and some tips on how to be a real estate passive investor.
Key takeaways to listen for:
Alternative assets
Pros of real estate and passive investing
How to get a deal done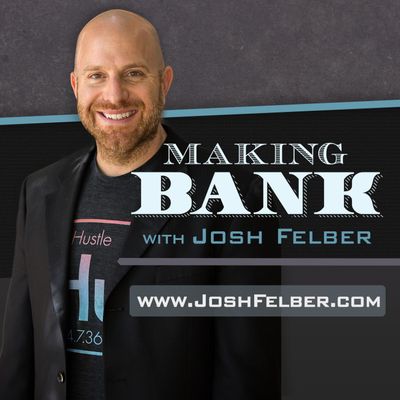 Making Bank | Put Your Money to Work
On today's episode of Making Bank, Samson Jagoras joins us to share his expertise in real estate investing, success in entrepreneurship, and making strategic decisions so your wealth continues to grow and work for you. Samson is the founder of Growth View Properties, and a founder of Passive Growth Group, where he helps educate new investors and provide access to investment opportunities, giving them confidence to grow and improve passive multi-family investments. Over his 13 year career in the business world, Samson has served as a Futures and Commodities Broker, a Commercial Real Estate Broker, the VP of Strategic Investments for RE/MAX Commercial Alliance, and the Chief Strategy Officer at Madwire. After nine years helping to rapidly scale Madwire revenues from 7 million to over 100 million, Samson walked away from his c-suite role and currently thrives as an entrepreneur helping everyday investors put their money to work in large commercial apartment investments. In today's powerful episode, Samson walks us through the many pitfalls new investors and new entrepreneurs often make, and how to avoid mistakes with plenty of specific, actionable tips and advice. For even more guidance from Samson, visit passiveinvesting.pro or reach out to him on Instagram or LinkedIn.
Why You Should Build a Business That Could Succeed Without You.
You Don't Need To Do It All
No matter what your small business is, you likely spend too much time not doing the parts that bring you joy. Samson urges you to refocus by delegating the work that you don't need to or want to do. By splitting up the tasks in your business by outsourcing you ensure that your energy is best put to use. It's never too early to do this. From the very start, begin creating processes that let you hand off certain work to somebody else.
Reputation Is Everything
So much of a small business's success relies on its reputation. This is something that you can control, but you have to be intentional about it. Ask satisfied customers to write reviews. Also, put out content that promotes you as a person. Video is a great medium for this. Samson wants video business owners to get in front of the camera and put out consistent content promoting what they do. It doesn't need to be perfect. It just has to communicate who you are. By getting into the minds of potential clients, they will naturally think of you when they want your services.
What tasks have you or could you delegate right now? How do you communicate to customers who you are as a business owner? Leave a comment below!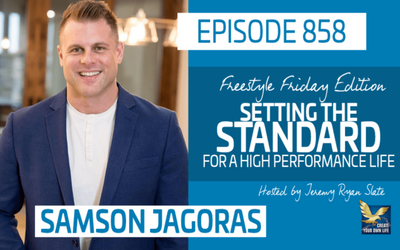 Setting the Standard for a High Performance Life
Samson Jagoras is the founder of Growth Vue Properties and the founder of the Passive Power Group Samson Jagoras helps give others access to investments that they thought were unattainable and acts as a liaison, educator and curator that gives them supreme confidence in their passive multifamily investments.
Over Samson's 13+ year career in business, executive leadership and entrepreneurship, he has served as a Futures and Commodities broker, actively invested in real estate, became a commercial real estate broker, became the VP of Strategic Investments for RE/MAX Commercial Alliance, built several businesses, and acted as the Chief Strategy Officer for Madwire, an INC 500 company. After 9 years of scaling Madwire's revenue from 7 million to over 100 million and 35 employees to 600 employees, he walked away from his high-income position to go all-in on helping everyday investors put their money to work in large commercial apartment investments.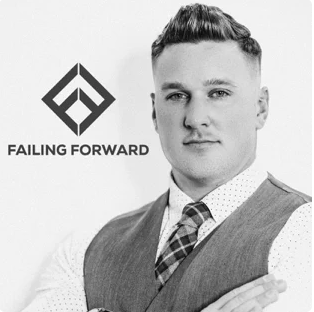 Failing Foward With Gerad Wornderlitch
Many of us have struggled or may even actively struggle to identify our purpose in life, but it's important to understand that purpose is a moving target. We, as individuals, are constantly becoming someone new because of the experiences we have and the information we absorb. Our perspective of the world is not the same at 25 as it was at 5, and understandably, it will not be the same at 50. Knowing this, why then do we assume purpose to be a stagnant target?
Samson Jagoras, a serial entrepreneur, real estate investor, marketing executive, and motivational speaker shares his understanding of the purpose and the internal conversations that led him to identify his own. He illustrates the benefits of regularly and willingly exposing ourselves to stress and pressure and the personal epiphanies that stemmed from those experiences.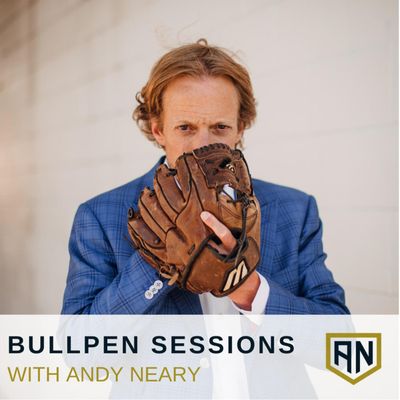 Bullpen Sessions with Andy Neary
This is week 3 of a 4-part series highlighting Fort Collins, CO entrepreneurs having great success, and doing great things for the community.
Samson Jagoras is a multi-talented individual. He's Chief Strategy Officer at Madwire (marketing software), Founder of Growth Vue Properties (real estate investments), and Co-owner of Pursuit Nutrition and Training Center, a gym located outside of Fort Collins, CO. He's also a loving husband and father. Time management and perfecting the art of an "unbalanced" life are his specialties. Growing up in a blue-collar home in Los Angeles, Jagoras learned what it meant to outwork the competition. In teens, he discovered he had talent on the football field and this led him to earn a scholarship to play Fullback at the University of Colorado. In this episode, we dive into the mindset of a Fullback and how it's helped him manage, grow and lead 3 successful companies.
His mantra? Stay humble, stay hungry, be smart, be greedy, be competitive.
Purpose drives everything Jagoras does. Listen in and get behind Jagoras' story so you can pave the way to massive success in your life!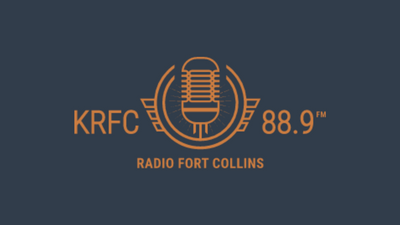 The Flipside By Krfc
Growing up in L.A. with a skateboard in one hand and a boom box in the other, Samson Jagoras discovered Green Day in third grade, football in high school, and never looked back. Samson joins Michael this week on Side A of the Flipside for a lively discussion about grit, perseverance, self-motivation, the upside of failure, and of course, music! Samson is currently the Chief Strategy Officer for Madwire (headquartered here in Fort Collins), a company that focuses on helping small to medium-sized businesses with marketing and technology. He is also a real estate investor and founder of a nutrition & training center that takes a rather novel approach to fitness. We'll hear about his path from LA to FoCo as well as his favorite bands, why music is important to him, how a mosh pit figured into falling in love, his surprising take on meditation, and much more. So join Michael on KRFC 88.9 FM Radio Fort Collins (streaming online at krfcfm.org) this Wednesday, February 12th at 6 pm and get to know The Flipside of Madwire's Samson Jagoras!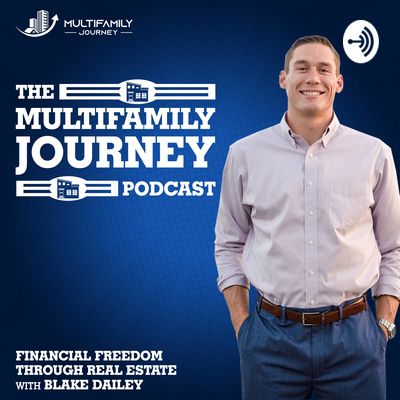 The Multifamily Journey With Blake Daily
Join Blake Dailey and Samson Jagoras, talk about investing in multifamily real estate, taking risks, doing the opposite of what you're told, having a relentless mindset, and a great team. Samson Jagoras is the President of Growth Vue Properties, they negotiate and manage real estate assets for their investors, with a guarantee to give them back their time and grow their wealth. Samson was a former football player who is now very successful in the real estate industry. How was he able to stay motivated even when people discouraged him?
In this episode, you'll learn:
· How did Samson get into the world of investing and leverage?
· Converting a single-family home into a duplex.
· Always have an exit strategy and know what you're willing to risk before getting into a deal.
· Strike a deal right within reason. You got to have the debt and equity.
· Money doesn't necessarily flow to a good deal; it flows to knowledge and competence.
· What are Samson's reasons why he decided to invest in Multifamily?
· And much more!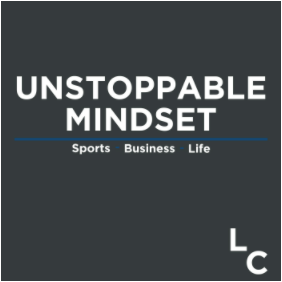 Unstoppable Mindset With Keegan LaMar
As we kick off December, I sit with fellow University of Colorado Football Alumni Samson Jagoras to talk about his story, his mantra, his challenges, and his successes. He has a great story and is one that comes with a ton of valuable insights on how you can create change in what you do to find more success in your life. Enjoy!

Rising to Leadership Potential
Pushing Through Adversity. EFRVSNT's Chief Strategy Officer, Mike Millet sits down with Samson Jagoras to talk about entrepreneurship and balancing life with business.